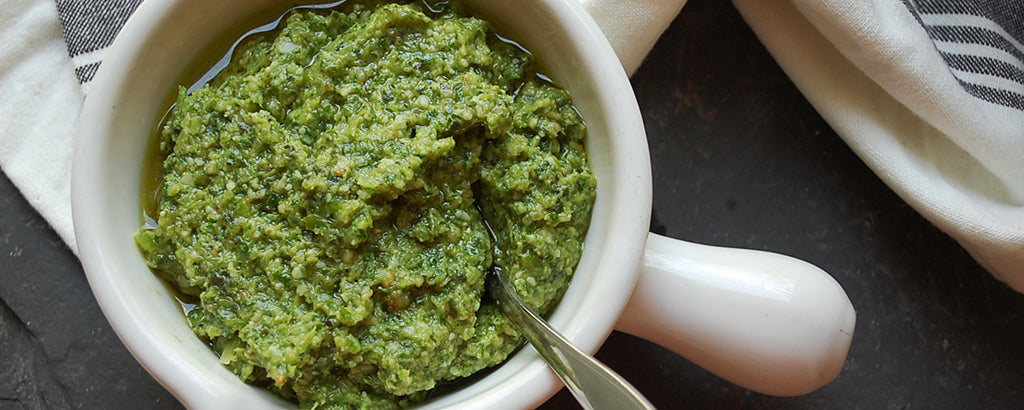 Garlic Scape Pesto
Whole plant use, health benefits, this pesto is a crowd pleaser.

ACTIVE TIME: 10 MINUTES   –   SERVES: 4
Print recipe

Ingredients:
12-15 garlic scapes (chopped roughly to fit in your food processor)  
⅔ cup toasted walnuts / pine nuts 
12 or more medium basil leaves  
½ cup Parmigiano Reggiano  
1 teaspoon coarse sea salt  
½ teaspoon black pepper  
olive oil, about 1-1½ cup, to taste  

Directions:
Place the scapes, toasted walnuts, basil leaves, coarse sea salt & pepper in the bowl of your food processor. Pulse a few times until the ingredients are roughly mixed and chopped. Add Parmigiano and give a quick blend.
Now, with the processor running, slowly pour the olive through the feed tube. Keep pouring and processing until the mixture is a thick and spreadable, yet not completely smooth.
~ To store, transfer the pesto to a container and pour a thin layer of olive oil on the top to seal. Store in the refrigerator or freezer. Serve pesto on crusty bread or mixed into spaghetti noodles with a bit of the hot pasta water added.