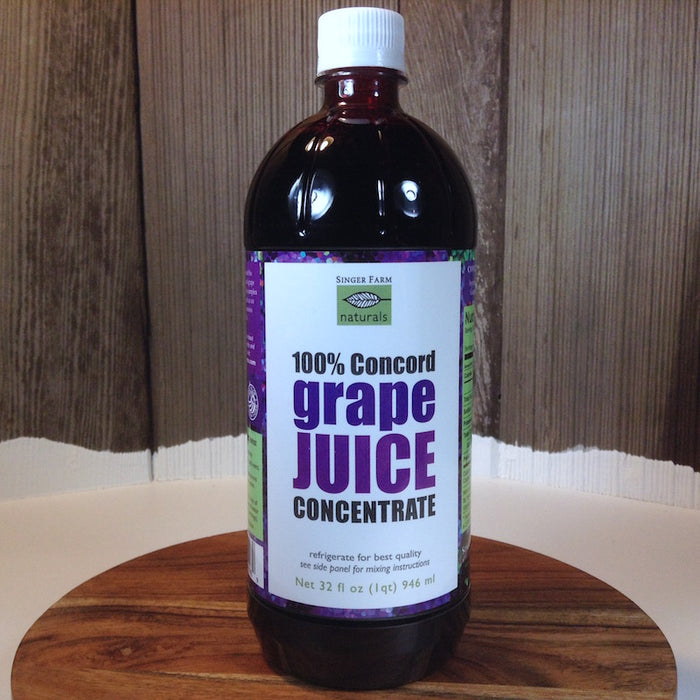 32 oz. Grape Juice Concentrate
This grape juice concentrate is made from good, old-fashioned American Concord grapes grown in Western New York's famed grape growing region. 

Concord grape juice ranks high in antioxidant capacity of most common beverages.
Benefit from the heart healthy compound, resveratrol, which is found in wine, by drinking grape juice. 
Resveratrol also helps promote the flexibility of arteries, which helps improve circulation and thought to maintain normal cholesterol.
Note that the juice is concentrated and one quart will make over one gallon of delicious ready-to-drink Concord grape juice. Simply mix one part concentrate with 4 1/3 parts water, and enjoy the old time taste of genuine American Concord grape juice.