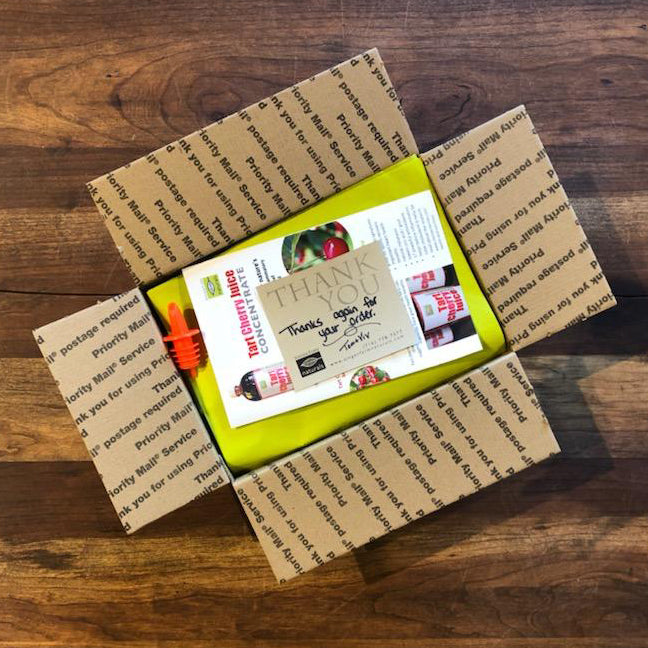 Half Case - 6 - 32oz. tart cherry juice
Six 32 oz. bottles delivered to your door.
Free shipping
This concentrate of 100% pure cherry is made from the cherries grown by our family farm, Bittner Singer Orchards LLC and other local farms.

At Singer Farm Naturals we use the whole crop of cherries, not just juice grade which are available at a discount. Within 48 hours of harvesting the perfectly ripened cherries and made into concentrate at the Grape Growers Coop in Westfield NY. We then bottle the product weekly to ensure highest quality.
If you have any questions, just give us a call,     716-778-7077