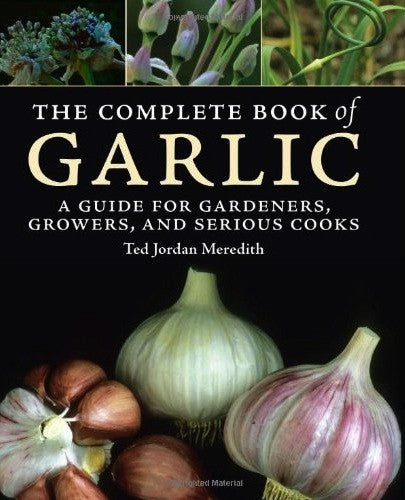 The Complete Book of Garlic
Tom finds this book to be the most comprehensive book about all aspects of garlic. His own copy is very worn from continual use and referencing. 
Superbly written and illustrated, this 332 page book is a great addition to any chef, grower or enthusiast's library.