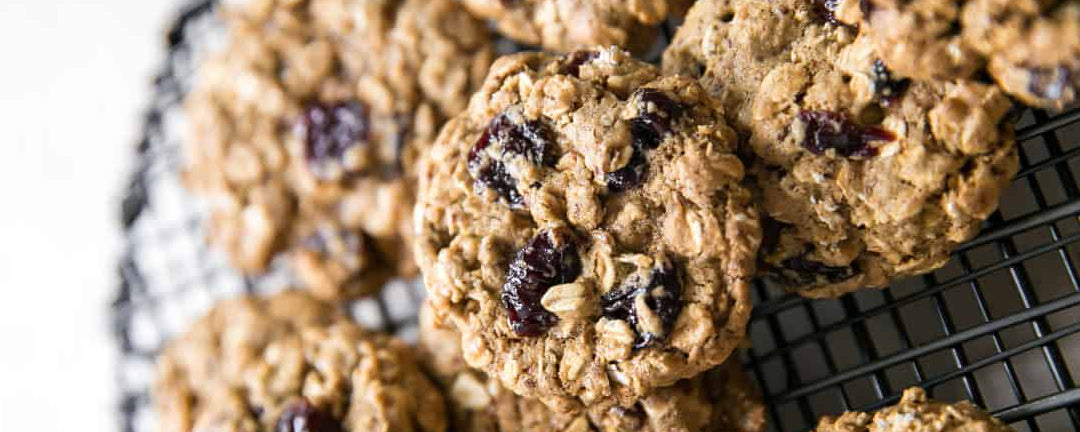 7-Grain Cherry Cookies
These balanced cookies fly off our shelves, your family will love them.

COOKING TIME: 20 MINUTES   –   SERVES: 16
Print recipe

Ingredients:
2 sticks butter
1 cup packed brown sugar
2 eggs
½ cup honey
1 tablespoon water
1/3 cup milk
½ tsp almond extract
1 ½ cup whole wheat flour
¾ tsp baking powder
1 tsp salt
2 cups 7-Grain Mix
2 ½ cups oatmeal
3 cups SFN dried Balaton or Montmorency tart cherries

Directions:
Cream butter and brown sugar together.
Mix in the eggs.
Mix in the remaining wet ingredients.
Mix all dry ingredients in another bowl.
Add the dry ingredients to the wet and mix until incorporated.
Drop by spoonfuls on un-greased pan.
Bake at 350° for 8 to 9 minutes.